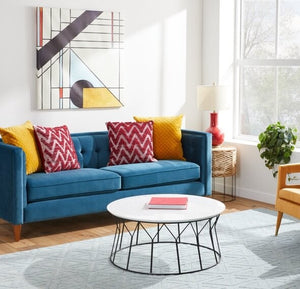 About Us
Welcome to the world of Olivia Furniture . We are so happy you found us whether it be from a friend, family member, or via online sources. We hope to meet and exceed your expectations before, during, & after your furniture purchase. Okay, here is the when, where, how, why on Olivia Furniture.
Olivia Furniture is a Discount store with wholesale pricing for the public!!!

Olivia Furniture was founded in 2019 originally set up to be a outlet warehouse business, it was name Texas Outlet Center.
The biggest question we are asked about our company. How can you offer your items so cheap?"

The answer is simple. "We keep our overhead as low as we possibly can. Working out of a small store allows us to keep our prices up to 70% below retail prices of big warehouse. The one downside is, we do not have as much inventory as the big stores for you to come see. So, in a nutshell the quality and items are the same as the big stores but since we cut out the overhead, the price is much, much less."

Thank you for checking us out and we hope you find that perfect piece to compliment your homes decor and are here to answer any questions you may have along the way.

OLIVIA FURNITURE 
---
1 comment